Fire damages 33 hectares at Springwatch's Wild Ken Hill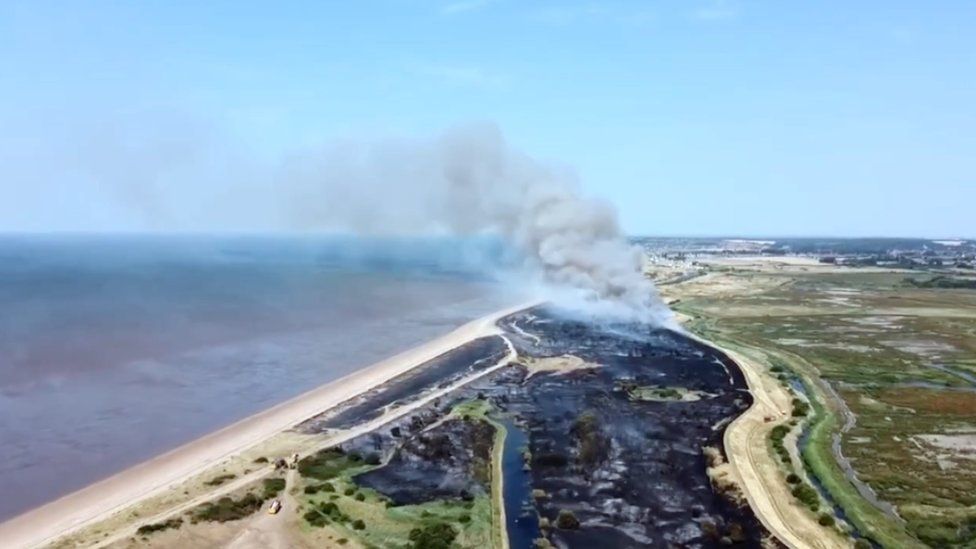 A nature reserve used by BBC Springwatch has suffered 'devastating' damage after a fire.

สล็อตxoทดลองเล่น Some games may be worth playing and some may not be worth it.

Dominic Buscall, manager at Wild Ken Hill in Snettisham, said the fire on Tuesday affected 33 hectares at the reserve.

The site, used as the base for BBC Springwatch, saw a 'significant' amount of wildlife destroyed.

Conservationist Chris Packham took to Twitter saying it was "global madness" and "we've got to learn from this".

Mr Buscall shared a video of the fire on Twitter at 13:24 BST before later announcing it was under control at 17:10.

Following the fire Mr Buscall shared the extent of the damage in a Twitter thread.

He said: "A significant amount of wildlife perished in the fire, in particular mammals, reptiles and amphibians, late-nesting and juv. birds. The coastal park is home to turtle doves, grasshopper warbler and many other rare birds which we hope mostly escaped."

On the extent of the damage to the coastal park he said: "The fire moved fast and therefore has not destroyed all of the taller vegetation. The ground flora is almost all gone, but we expect it to regenerate quickly."

Although the cause of the blaze is unknown, he said: "Undoubtedly climate change played some role in causing this."

"We will carry on with our work, which we feel is more important than ever," he said.

Springwatch presenters Chris Packham and Megan McCubbin shared messages of support on social media.