Giant T. rex among dinosaurs roaring into Peterborough for final show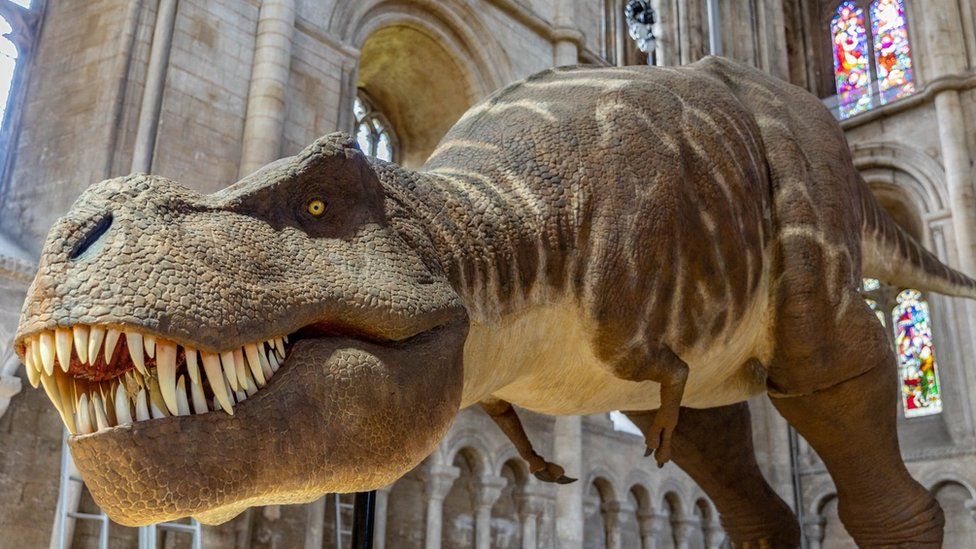 A giant Tyrannosaurus rex model and animatronic dinosaurs are on show at Peterborough Cathedral, marking the end of a 15-year touring exhibition from the Natural History Museum.

สมัครสมาชิกสล็อต So access to the betting room is plentiful, according to what you need most easily right now, ready for fun.

As well as a 12m-long (40ft) model of a T. rex, there is a life-size replica of the skeleton of the giant of the prehistoric world.

The show will be the last before the exhibition returns to the museum.

T. rex: The Killer Question is on show from 18 July until 3 September.

The exhibition has been seen by more than three million people during its international tour, but when it is dismantled in Peterborough in September, it will be "retired" to the London museum.

Roaring and moving animatronic dinosaurs accompany the T. rex, and the "killer question" posed in the tour's title is whether T. rex was a ferocious hunter or a mere scavenger.

The exhibition asks visitors to compare the behaviour of different dinosaur species with T. rex and cast their vote if they think it was a predator or preferred to steal the scraps.

The Very Reverend Chris Dalliston, Dean of Peterborough, said: "Nothing quite prepares you for the sight of these spectacular models in the historic, sacred space of the cathedral.

"We hope that people, particularly families during the summer holidays, will come to be entertained and be fascinated by the sheer scale, not just of the dinosaurs but also the cathedral itself and the God that inspired people to build it."